As early as now, I want my little man to practice saving. Three months ago, I first taught him to put inside my bag all the coins he found which he actually did. And since he's reliant, I thought of buying him a coin bank. But for now, I opted to just recycle the empty 1-gallon capacity plastic container of an alcohol.
So here's what I did.
I made sure that the container is empty and clean. I put plastic glue on the junction of the cover of the container so it won't easily be opened. Of course, I also made sure those coins are secured and not be stolen. When the cover is securely glued, I used a heated tip of the knife to make a rectangular whole just enough for the size of a coin. After which, I removed the sticker glued on the body of the container and wrote there my little man's property, instead.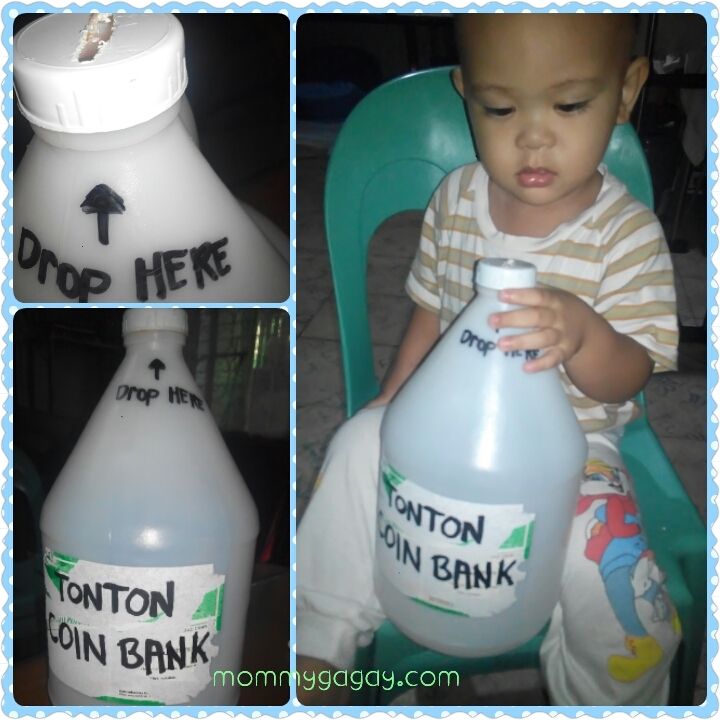 And..tadaaaaaaaa… here's Zach dropping coins in his coin bank.