Today is my dad's birthday, the kids' grandfather. They used to kill him "Lolo Jack".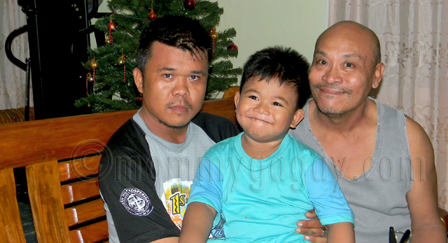 Happy 58th Birthday Lolo Jack!
Though my dad's name is not Jack, that name was just first coined when Didong was still small and my dad used to be bald and was looking like Jack, the famous actor in his time according to my aunt. Since then, my dad was called Lolo Jack or OlJack by his grandchildren.
And today, Lolo Jack is celebrating his 58th birthday with his grandchildren at home. But sorry to tell that Mommy Gagay can't celebrate with them today. How I wish I'm home!