My sister and I had been conversing the past month about putting up a family business. I suggested a shopping store near our house but she wanted an online shopping store instead.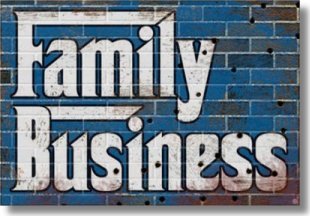 Family Business (image from rozmiarek.info)
We have had talked about the consequences and benefits of both business ideas, a shopping store near home and an online shopping store. But because we both are busy with our different field of professions, and that the business idea we were talking about is just a sideline or another source of income for us, we opted instead to have an online shopping store.
After finally deciding on which business type we wanted to push through, we are now on the more difficult thing now, on what business to have. But it would be basically an online buy and sell business. This time, we are now juggling what stuff to buy and sell. My sister suggested clothing and other accessories both for men and women. The idea is cool and I just added even just few accessories for kids and even for babies.
Do you think these family business ideas we were talking would be successful?
I actually shared this idea to one of my friends who has been into online business for a long time and she suggested to have us an online store software so we can monitor and track the business flow even for a limited time.
I really hope we can push through this and hoping even more for us to be successful on this.