I was digging for pictures of Didong and Didang when I saw this image where Didang showed her signature pose.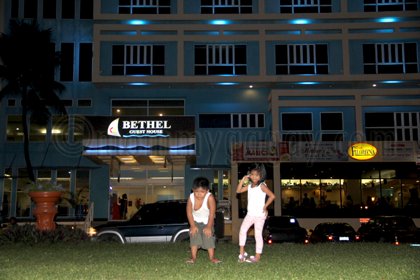 Didong and Didang in Dumaguete City Boulevard
I remember, during this time, Didong didn't want to get photographed at. He was kind of pissed off already and tired, as he said. That is why he didn't even showed his smile.
This, by the way, was taken in front of the Bethel Hotel in Dumaguete City boulevard last April 2012.