Early morning yesterday, December 4, 2012, I called my sister at home. It was the day when typhoon Pablo peaks its anger in some part of Mindanao. And unfortunately, the province where my family is staying, was badly affected.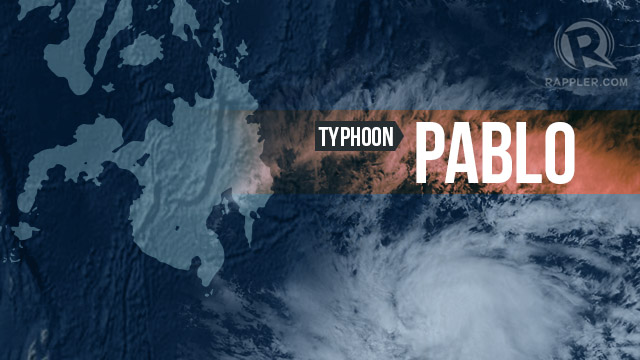 Typhoon Pablo (image from rappler.com)
Over the phone while talking with my sister, I could hear the heavy pouring rain and the whistling winds by the typhoon. But what more clear to me were the cry of Didong and the worried voice of my mom.
Typhoon Pablo was the very first typhoon the family experienced in Mindanao. Mindanao is such a very bountiful island in the Philippines which, by far in my living and existence, seldom experience typhoon. But if it does, few to no damages are felt. Perhaps it is very emotionally traumatic for the kids to experience and witness a devastating typhoon hitting our house – causing us having a roofless night.