I always love to play in the rain until today. Much more seeing innocent kids feeling every drop of the rain.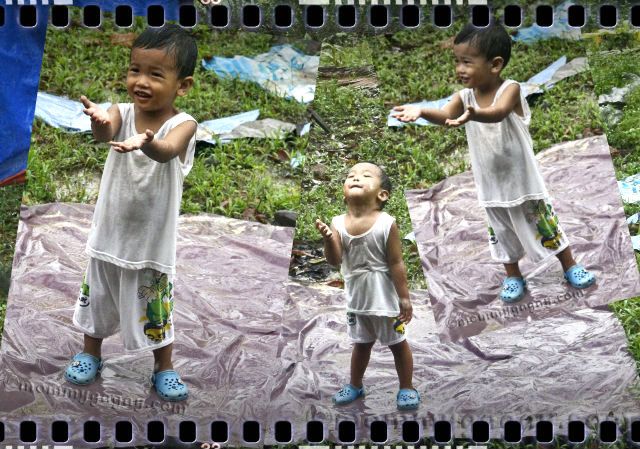 That is Abong, the younger brother of Didang. Don't you know this was his first every play with the rain. Yes! It's because he doesn't want to bath with cold water. We used to name him kandingon which means 'like a goat' who doesn't want to take a bath in the local dialect.
This is my 2/365 entries of Blog Photo Challenge hosted by RARed Photography.