I just saw this image of the two kids, Didong and Didang, from my sister's Facebook account.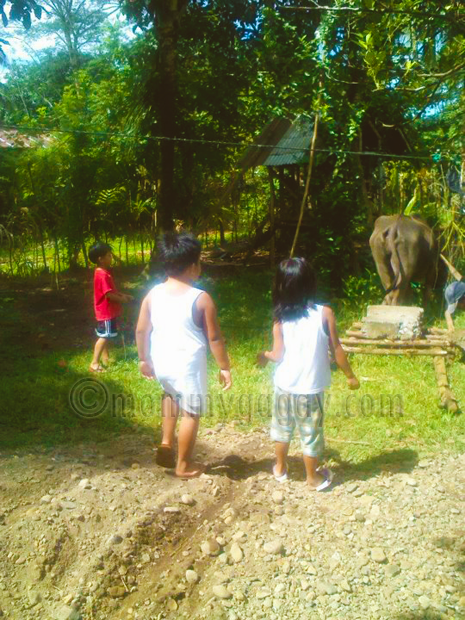 Playing with the Carabao
This actually reminds me of my younger days, and years perhaps, spent in our province where our farm is located. Whenever a Carabao from the farm arrived and brought in the backyard near our house, I and my siblings were really happy and excited to play – ride with it.
Oh! How I love being a kid back again! Care-free, that was!