Finally, it wasn't a total epic fail for  Didong and Didang after I haven't found something for them to use because they have had something to represent during their United Nations celebrations. The two ended up representing the Philippines!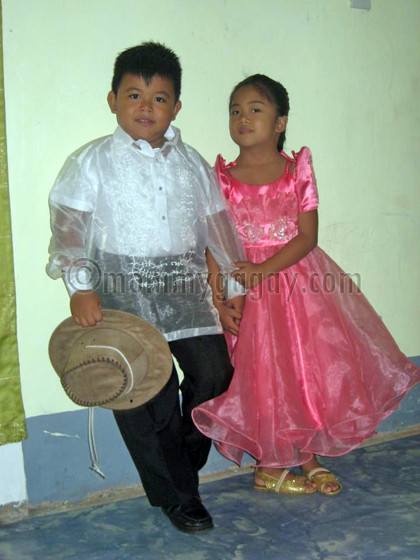 Pardon with the image above, this was taken at home, we only have less decorations at home yet. We do not even have any stuff to mount like musical instruments or even like a guitar wall mount at musicians friend. But of course, since holidays are coming, maybe mom and my sisters will be putting up some Christmas decors then.
Anyways, what can you say about these two lovely kiddos? Any comments?