One of the things every mom keep an eye on the developmental stages of their babies is the time when babies start showing their social smiles. And yes, as a mom to a 6-week old healthy and very cuddly baby boy, I always make sure to catch his social smiles. Look below what I've got.
The images above were taken during the first 3-4 weeks of life of my cute baby son. While below are the images I just recently took during his 5th weeks of life.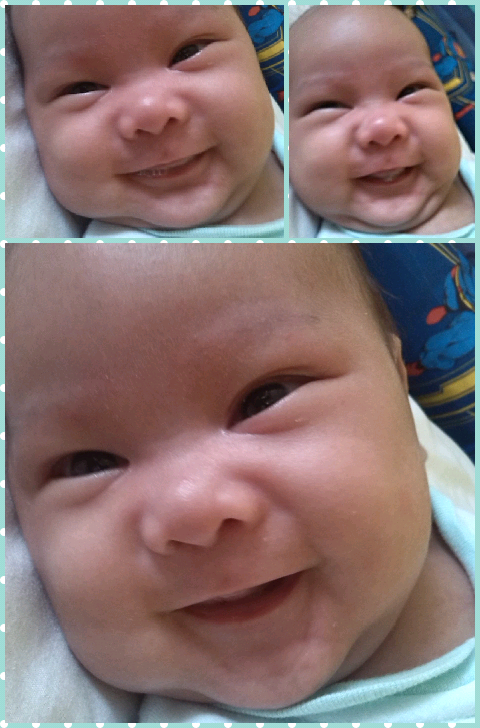 Isn't my boy so puffy? LOL!